2023 Ford F-150 vs. F-250

At Barbee's Freeway Ford in Denver, we understand that choosing between the 2023 Ford F-150 and F-250 can be a tough decision, as both Ford trucks offer impressive power and capability. To assist our customers, we have created an F-250 vs. F-150 comparison guide.
Whether you're interested in exploring 2023 F-150 Hybrid mpg ratings or delving into the new F-250 tow rating, our goal is to provide you with all the necessary information to help you determine which model suits your requirements.
Visit our Denver Ford dealership and let us help you decide on your next pickup truck.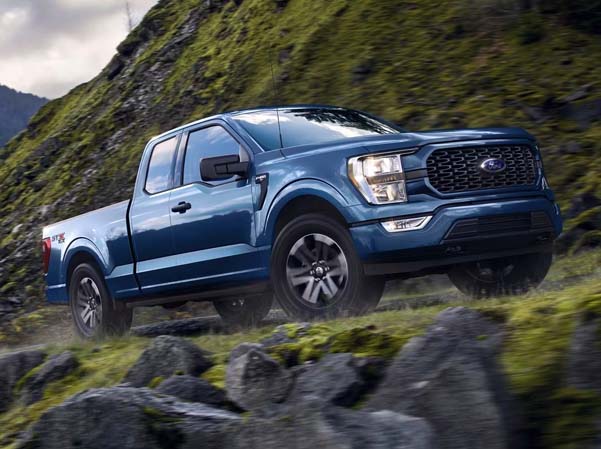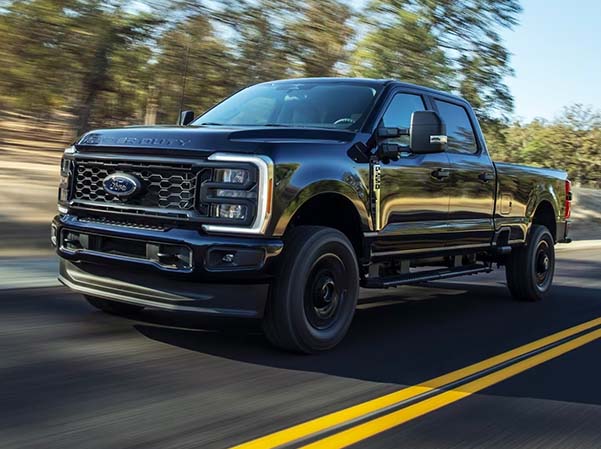 Is the F-150 More Powerful than the F-250?
The heavy-duty Ford F-250 is more powerful than the light-duty F-150. The F-250 can tow up to 22,000 pounds when properly equipped, while the F-150 towing capacity maxes out at 14,000 pounds. The F-250 also ups the ante in terms of payload capacity, giving it the edge over the smaller F-150 when it comes to their hauling capabilities.
Plus, when you finance a 2023 Ford F-250 nearby, you'll enjoy more horsepower under the hood compared to the F-150. Searching for a fuel-efficient truck for sale in Denver? The new F-150 mpg ratings will leave you impressed. That's because the F-150 offers up to 25 city, 25 highway and 25 combined mpg, providing better fuel economy than the heavier Super Duty®. There's even a hybrid F-150 available for those who desire even more efficiency on and off the road.
2023 Ford F-150
Class: Light-Duty
Max Towing Capacity (lbs.): 14,000
Max Payload Capacity (lbs.): 3,315
Standard Horsepower: 325
Hybrid Option: Available
2023 Ford F-250
Class: Heavy-Duty
Max Towing Capacity (lbs.): 22,000
Max Payload Capacity (lbs.): 4,268
Standard Horsepower: 405
Hybrid Option: N/A
Which Is Better: the F-150 or F-250?
It all depends on your wants and needs. Do you demand a truck that can tow just about anything? If so, a new F-250 may be your best option. Is a worksite pickup truck that's great on gas more your style? A Ford F-150 will satisfy your requirements.
Contact Barbee's Freeway Ford to schedule a test-drive, continue on with your F-250 vs. F-150 review and upgrade to your dream Ford truck in Colorado!