Two wildly popular Ford SUVs have taken over the market and they're both waiting for you right here at Barbee's Freeway Ford! Between the 2023 Ford Bronco and the 2023 Bronco Sport, you have your pick of highly capable SUVs that are ready to help you navigate rugged terrain and city streets alike. With an array of fun new Bronco colors and stellar 2023 Bronco Sport trims to choose from, you can't pick wrong.
Compare the 2023 Bronco vs. Bronco Sport at our Ford dealership near Highlands Ranch. We'll explain all the new Bronco specs and Bronco Sport accessories, so you get the keys to a Ford SUV that's designed to meet your preferences. We'll show you the similarities and differences between the two, giving you a solid understanding of what each model has to offer.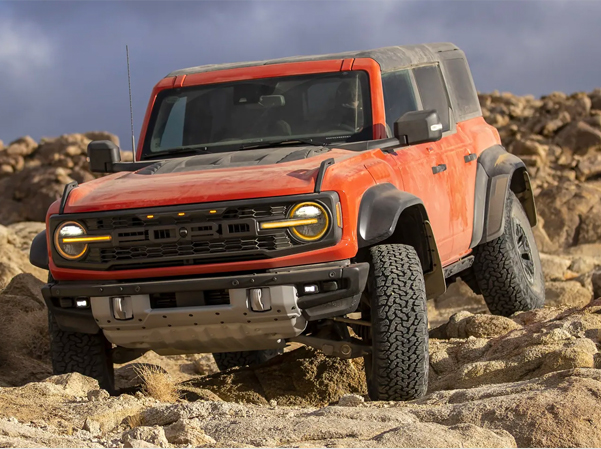 Does the 2023 Ford Bronco Come in a 2-Door Configuration?
Yes, the 2023 Ford Bronco comes in a 2-door configuration as well as a 4-door configuration. The 2023 Ford Bronco Sport is only equipped with a 4-door option. Both Ford SUVs come in a variety of trims to choose from, with the new Bronco Sport trims numbering six different options. You can pick between 10 Bronco trims to see which has the features you're looking for.
2023 Ford Bronco vs. Bronco Sport Comparison
Ford Bronco Sport
Standard Engine: 1.5-liter EcoBoost®
Engine Options: 2
Terrain Management System™ w/ G.O.A.T. Modes™: Yes
2-Door Configuration: No
Trims: 6
2023 Ford Bronco
Standard Engine: 2.3-liter EcoBoost®
Engine Options: 3
Terrain Management System™ w/ G.O.A.T. Modes™: Yes
2-Door Configuration: Yes
Trims: 10
What Is the Best Ford Bronco or Bronco Sport for Me?
Determining whether the new Bronco or Bronco Sport is best for you comes down to what size SUV you need, which features you want and personal preferences. While both SUVs share several common features, like the Terrain Management System™ with G.O.A.T. Modes™, a few differentiating characteristics include their engines.
The standard new Bronco engine is a 2.3-liter EcoBoost®, which is larger than the standard new Bronco Sport engine. While the former offers more horsepower, the latter offers better fuel efficiency. Take your pick between the three Bronco engine options to see which you prefer.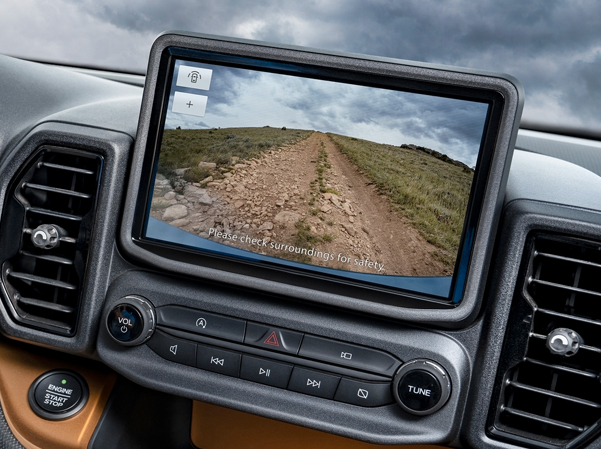 Buy a Ford SUV Near Me
Schedule a test-drive of these two beautiful Ford SUVs to see which matches your needs best. You can contact Barbee's Freeway Ford to book your new Bronco Sport review and our team will give you the rundown of all the features, functionalities and pricing. These thrilling and eye-catching SUVs have so much to offer, so come get the keys to your top pick today and claim new Ford specials while you're here!